Welcome to Who Do You Think You Are? Fans!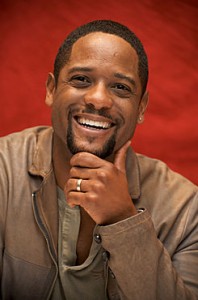 Many of you might be visiting our site after watching Blair Underwood on the third season of the hit show "Who Do You Think You Are?" Of particular interest in Mr. Underwood's episode is that he found a 10th cousin using DNA testing for genealogy! Naturally, this is one of my favorite all-time shows and I haven't missed an episode yet.
There have been a couple episodes where the researchers have used DNA but Blair Underwood has been the only one so far where it was used to find an actual relative. Now, 10th cousins are not particularly close. As they mentioned in the episode last night, it means Blair and Eric (in Cameroon) had a common ancestor in the 1700s.
You may be wondering which DNA test they used. Well, it should not be a surprised that it was an Ancestry.com DNA test, as Ancestry.com sponsors the show.
The test is quite simple – just a quick swab of your cheeks and in a few weeks, you will get a report indicating your "deep ancestry." It's likely that the producers ordered a more comprehensive test for Blair in order to have enough markers to find a match with another living person.
You can check out the entire episode on Hulu in can you missed it.